Bikes are great for many reasons- getting around easily, carrying stuff, and being easy to store are a few, but they're also incredibly simple. It can seem like a lot to understand how to keep your bike running smoothly at first, but once you start doing some simple maintenance tasks and learn a few parts, the rest fall into place pretty quick. Here are a few things I always try to remember:
Our top hacks for at home bicycle maintenance
Keep an eye on your chain. If it's noisy or seems dry put a couple coats of chain lube on it, which you can find at any bike shop. Chain lubes come in different viscosities depending on the weather conditions you normally ride in, but something in the middle of that range is fine for most applications (not too light but not too thick. Some people actually do coats of different lubes on the same chain to get all the benefits, but as long as it's not dry you're in good shape). Wipe the extra off with a rag and re-clean it regularly. It's also a good idea to get a chain checker and replace the chain if it stretches too far, because after that it will start to wear your gears down quickly, which cost more than a new chain.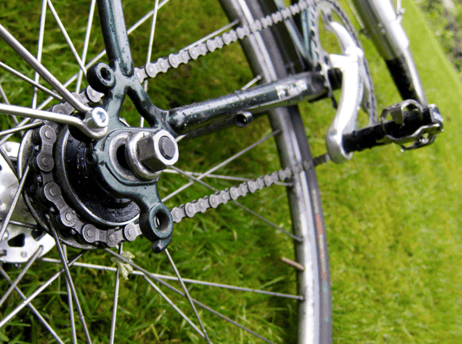 Check the recommended tire inflation (it will be printed on the side wall) and get a good idea of what that feels like when you press a thumb into the tire. Give them a quick check before you go out and expect to top it off every week or so. Proper inflation will keep your bike rolling most efficiently and you're less likely to get a pinch flat.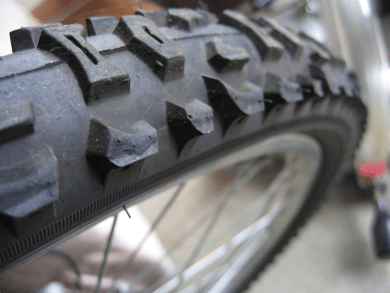 Remember to check your seatpost every year or so and make sure it's well greased. Sometimes if parts don't move for a few seasons of salt and grime they'll seize in place, and the excessive force of extraction efforts can sometimes ruin a whole frame. Like any good tool, a little periodic maintenance can save you a lot of time and money down the road!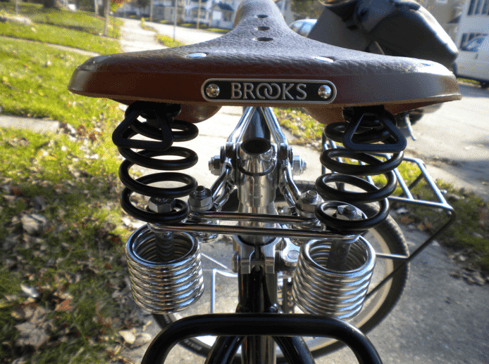 If something feels wrong and you're not sure what the problem is, take it to a professional for a tune up. Safety first!
There are many excellent resources online to help with anything from defining basic terms to building whole wheels, to
bike safety
. Sheldonbrown.com is one of the most extensive and well regarded, and Park Tool has a very informative collection of youtube videos that demonstrate repairs.